Welcome
Welcome to Dress Like Taylor Momsen, you're one and only blog to Taylor's style. This blog is the fashion section of The Pretty Reckless Portugal but it's in both Portuguese and English.
Here you'll find all the tools you'll need to get Taylor's clothes or similar pieces for affordable prices! You can request the looks you want, simply leave a comment with the outfit you want. If you know of a garment and you want to share it on the blog you're welcome to do that too. And if there's a broken link please report it by commenting so we can fix it.
I hope you guys enjoy the blog and come back soon!
Segunda-feira, 26 de Julho de 2010
Taylor is 17 today and the blog couldn't miss this day! If you want to congratulate Taylor you can do it through twitter, myspace, the TPR website or her own. The only thing left to say is...
A Taylor hoje faz 17 anos e o blog não podia deixar escapar este dia! Se querem dar os parabéns à Taylor aconselho a fazerem-no pelo twitter, pelo myspace ou site dos TPR, ou pelo site dela. Só resta dizer...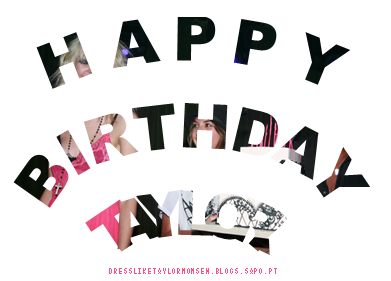 De mariana a 8 de Dezembro de 2010 às 21:53
Olá! Es tou a ver que és fan da Taylor e da sua banda, por isso venho aqui propor-te um desafio :)
Eu (Mariana), mais uma amiga minha estamos a planear abrir um site da Taylor Momsen em Portugal. Mas nao um simples blog, nem nada assim...um site asério! Portanto, se quiseres entrar na nossa equipa, serás bem vinda. O nosso obejctivo é formar uma grande equipa, pois assim com as ideias de todos e o gosto que temas pela nossa Taylor, tudo será melhor, em vez de haver um blog e um site para cada lado.

Diz-nos alguma coisa em: tmomsenportugal@gmail.com

Beijinhos, Mariana.